Talk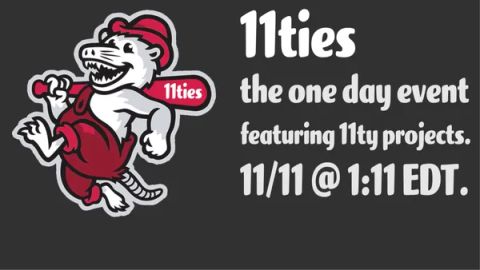 11ty Sliiides in 11ty Sliiides
Building a presentation tool in Eleventy
An event featuring works based around the Eleventy framework is back. I show how I used Eleventy to build the slide deck and presentation tool called 'sliiides' – which I'm using to present the talk.
The presentations included:
Ben Myers: "Build a Color Contrast Checker with Eleventy Serverless"
Lucie Haberer: "Integrating 11ty with a

CMS

and making it cool to use!"
Miriam Suzanne: "11ty Sliiides in 11ty Sliiides"
Ben Holmes: "Stay partially hydrated: unlock component frameworks in 11ty with Slinkity"
Bryon Tjanaka: "Building a Modern Business Card with Eleventy"
Stephanie Eckles: "Creating Collections"
Kellen Mace: "Jamstack-ify WordPress with 11ty!"
See the full playlist for all the videos.
11ty Sliiides in 11ty Sliiides