Herman
Design systems streamline development, communication, and consistency – but often rely on dedicated teams and extended budgets. We wanted a tool that helps create and maintain living style guides & pattern libraries in an agile process, and on a budget. Herman helps you keep your development process simple – and your UX consistent – as you scale over time.
Documentation should be the default option – the path of least resistance for developers. Herman combines documentation of design tokens and system guidelines, with code patterns, components, and rendered visual examples – all driven by Sass and CSS. By automating as much of the documentation as possible, you can help ensure that everything stays up-to-date for long-term maintainability.
Help improve communication across stakeholders, with consistency in UX, performance, and accessibility – while reducing technical debt and minimizing long-term maintenance. Herman is designed to grow with you, and keep everything in one place.
Herman's Current Features
Supports all SassDoc annotations and configuration settings
Integrated with Sass/

CSS

for better automation
Visualize design tokens like fonts, colors, sizes, ratios, and icons
Display Sass mixins and Nunjucks macros with expected input and rendered examples
Include additional prose, pages, and links to third-party docs
Encourage self-documenting patterns, without locking yourself in
Optionally integrate with OddBird's Sass Accoutrement libraries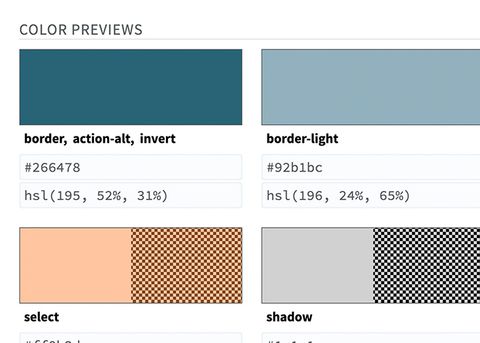 Integrate with Accoutrement
Herman